Our national heroes / Meet recruits who visited the Australian War Memorial to learn more about those who served before them.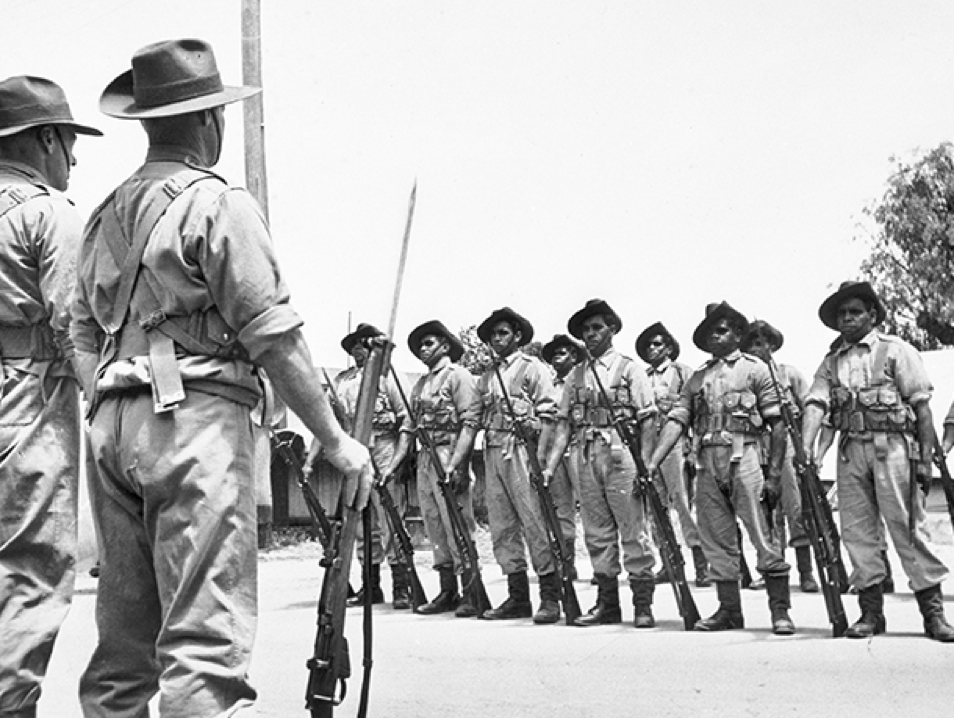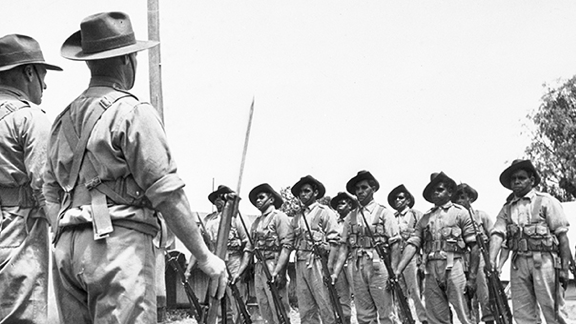 World Wars I and II
Over 1,000 Indigenous Australians served in the First World War and 6,000 either enlisted or supported the Army in the Second World War. Torres Strait Islanders made a particularly significant contribution with the formation of the Torres Strait Light Infantry Battalion.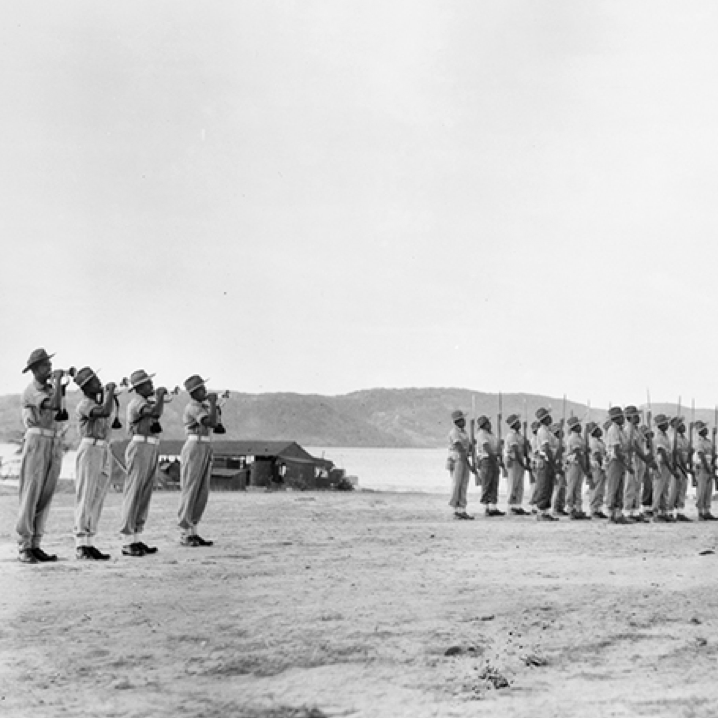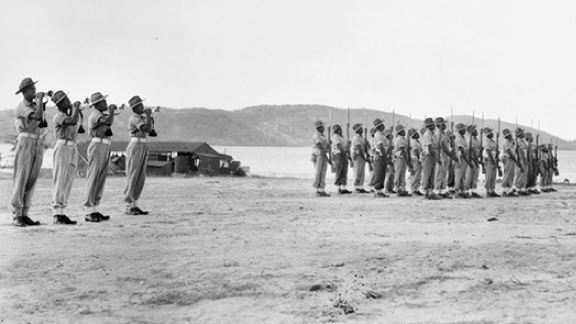 Torres Strait Light Infantry Battalion
Formed in 1943, the Torres Strait Light Infantry Battalion helped protect Australia's northern coastline from Japanese attack. Around 700 men used local knowledge to make a vital contribution to defensive operations, while some employed their culinary experience with the local marine life to help sustain thousands of troops in the area.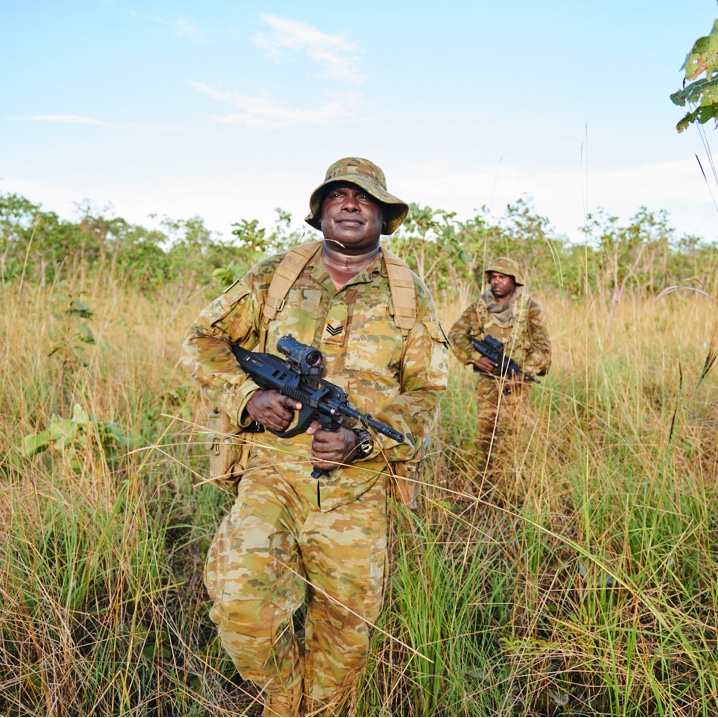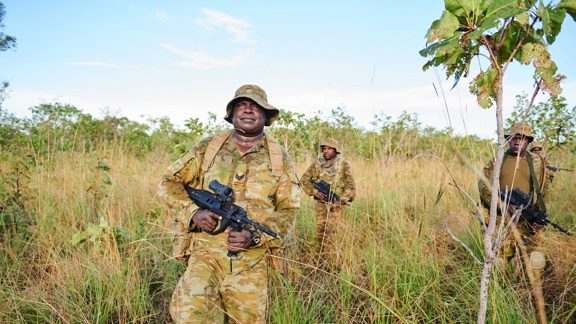 The Northern Territory Special Reconnaissance Unit
Up to 50 tribal Yolngu men from East Arnhem Land were recruited for this unit in 1941. With their ability to live off the land they were highly mobile, and they used traditional bushcraft and fighting skills to patrol the coastal area and provide an early warning of Japanese attack during World War II.
Regional Force Surveillance Units
The first of these RFSUs was formed in the early 1980s, providing members of Indigenous communities with the opportunity to make a valuable contribution to defending Australia's remote areas. Indigenous Regional Force Surveillance Unit Soldiers regularly share their unique skills and local knowledge with regular Army units.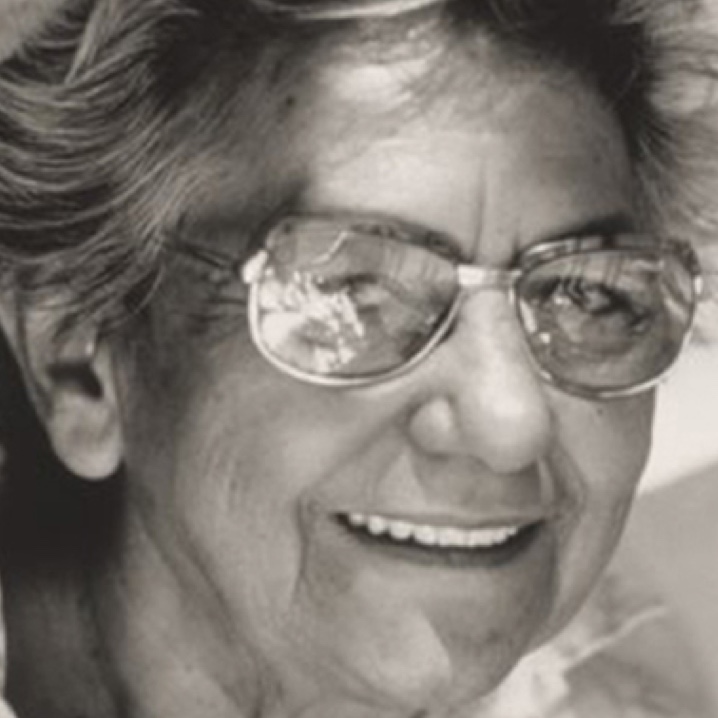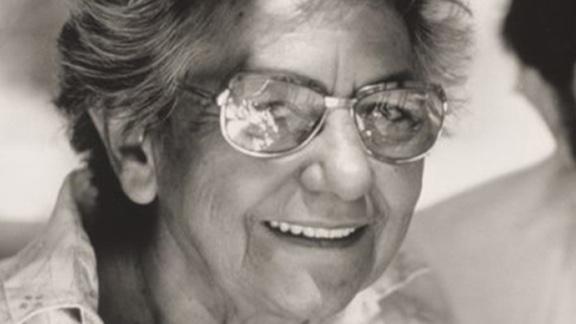 An inspirational military and civilian career
Oodgeroo Noonuccal, formerly known as Kath Walker, served in the Australian Women's Service during the Second World War and later participated in the Army's rehabilitation scheme by training in secretarial work and bookkeeping. She went on to become one of Australia's most respected and admired poets, educators and political activists.
---
A commemoration of service and sacrifice
Too Dark to See commemorates the lives and contributions of Aboriginal and Torres Strait Islander veterans and ADF personnel. You can view a copy of this eBook, which is published by Western Sydney University, here:
The terms Indigenous and Indigenous Australians are used to describe all Aboriginal and Torres Strait Islanders. Please be aware that this website may contain images or content relating to deceased persons. It may also contain words and descriptions that are culturally sensitive.