As an officer in the Australian Defence Force you'll gain highly sought-after management and leadership skills that will benefit your whole career.
Become an effective leader
Inspire and mentor others
Gain transferrable skills & knowledge
Apply what you learn throughout your career
Learn from the best
Our instructors are the best in their fields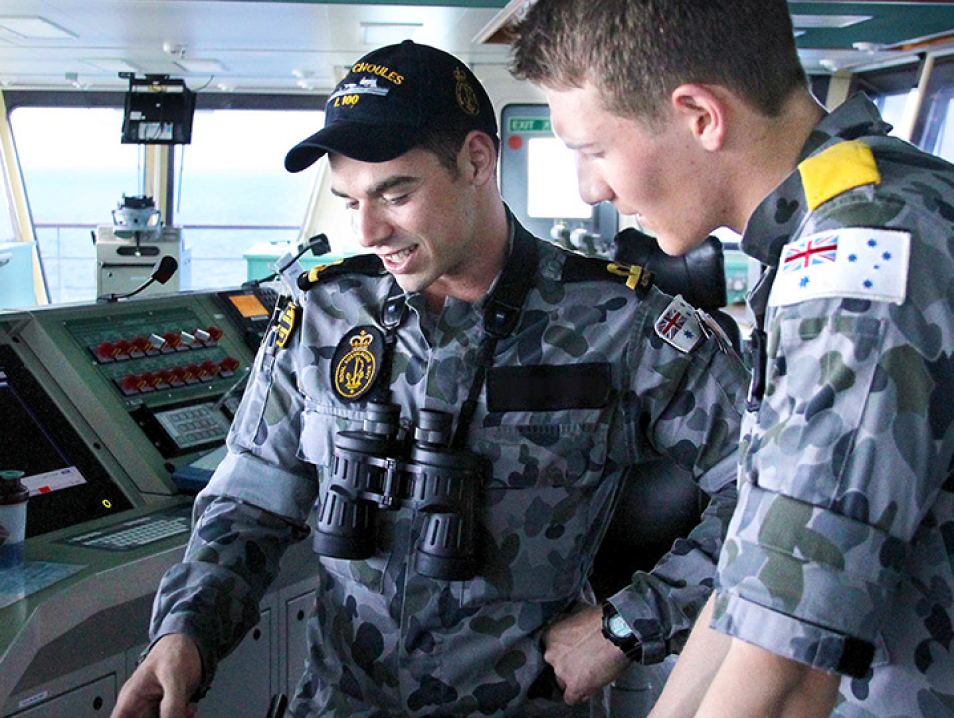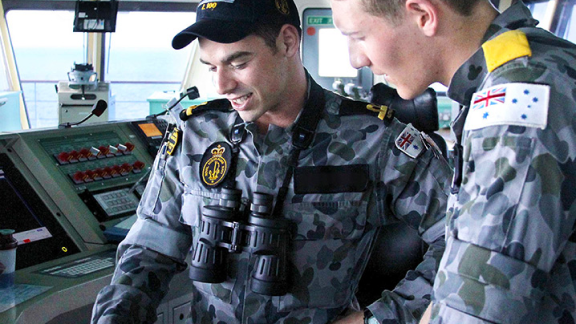 Become a manager and leader
If you're the kind of person who likes working in a team environment and taking charge in challenging situations, the ADF will turn you into an effective leader. Officer training in the Navy, Army or Air Force will teach you to take command, inspire and mentor others, and manage complex scenarios.

You will learn to prioritise tasks, make quick objective decisions, be positive and goal-oriented, achieve high standards, delegate effectively and be a great communicator.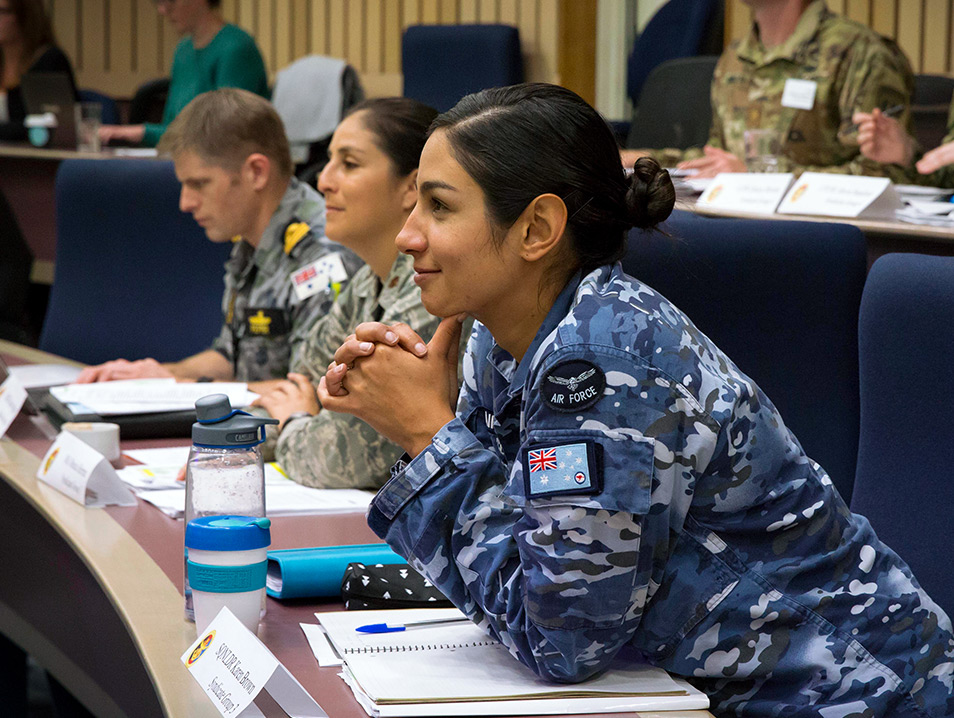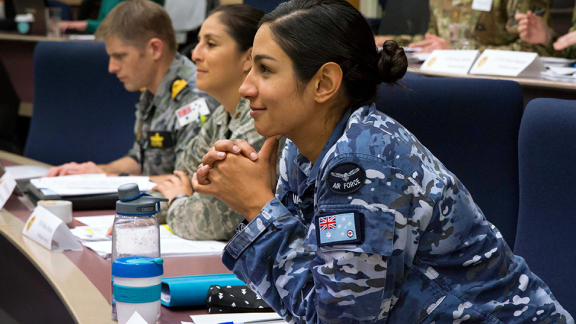 Gain skills and knowledge for life
You'll experience a unique blend of personal and vocational development in the ADF. Your character will be strengthened and focused on becoming the very best you can be, while you gain skills and knowledge that are directly transferable to careers both in and out of the ADF.

Your training leads directly to a management role, and ensures you're prepared for the responsibility that comes with it. Plus, you'll get there faster than you'll experience in most civilian management courses.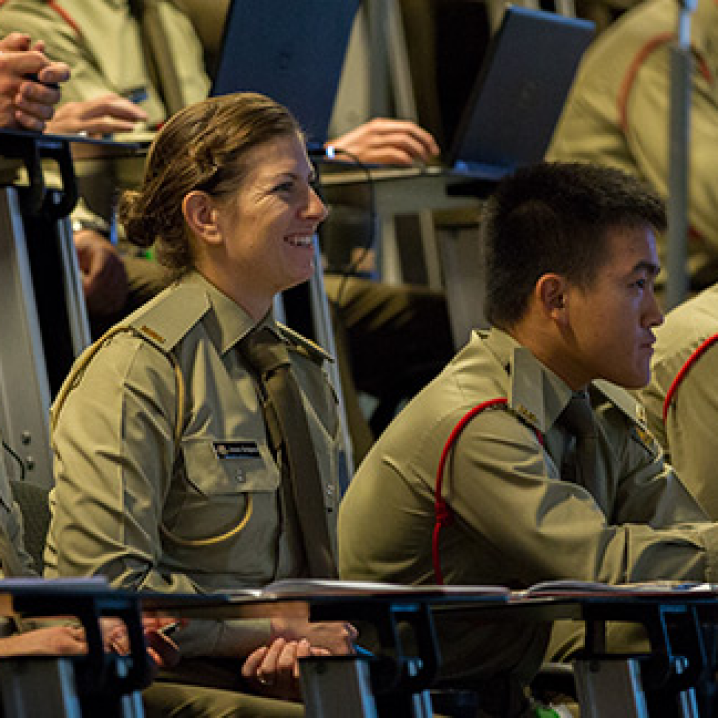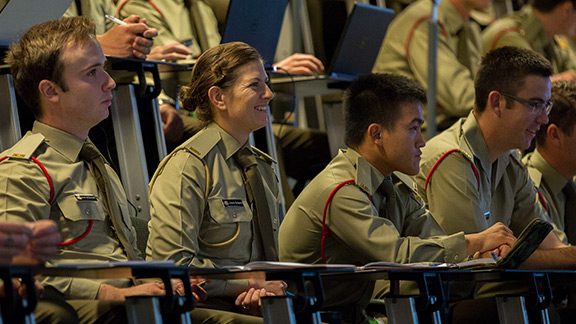 Learn from the best
Officer training takes place at specialist facilities in Jervis Bay, NSW (Navy), Canberra, ACT (Army) and East Sale, VIC (Air Force).

Our instructors are the best in their fields and you'll follow a broad curriculum that prepares you for life as a senior manager in one of Australia's most dynamic and forward-thinking organisations.
Choose your officer role
Some officers start their careers with a degree course at the Australian Defence Force Academy, acquiring academic and military knowledge in parallel. Others join with or without tertiary qualifications and head straight to Initial Officer Training.

Undergraduates from any Australian university may be able to join while still studying, and have their remaining course fees paid.

Whichever way you join, on completion of Officer training, you'll go on to apply what you've learnt to your specific role, which could range from combat to healthcare, and engineering to business management.