Life in the ADF is unique in all the right ways. Where else can you experience adventure, keep fit, and make lifelong friends while you see the world? And enjoy career flexibility while you're at it.
Keep connected
Minimum 5 weeks annual leave
Flexible career options
Full-time or part-time roles
Time for study & sport
Be paid to keep fit
Keep connected with friends and family
Outside of training, exercises and deployments, personnel generally work an eight-hour day and five-day weeks, freeing up time after hours to connect with friends and family.

Once you've completed initial training, all ADF personnel get between five and six weeks leave annually, giving you time off to balance work and personal life.

If you're serving away from your family, you'll be granted paid travel to and from your home within Australia.

On top of this, you'll forge friendships that last a lifetime with the people you'll meet and work alongside in the Navy, Army or Air Force.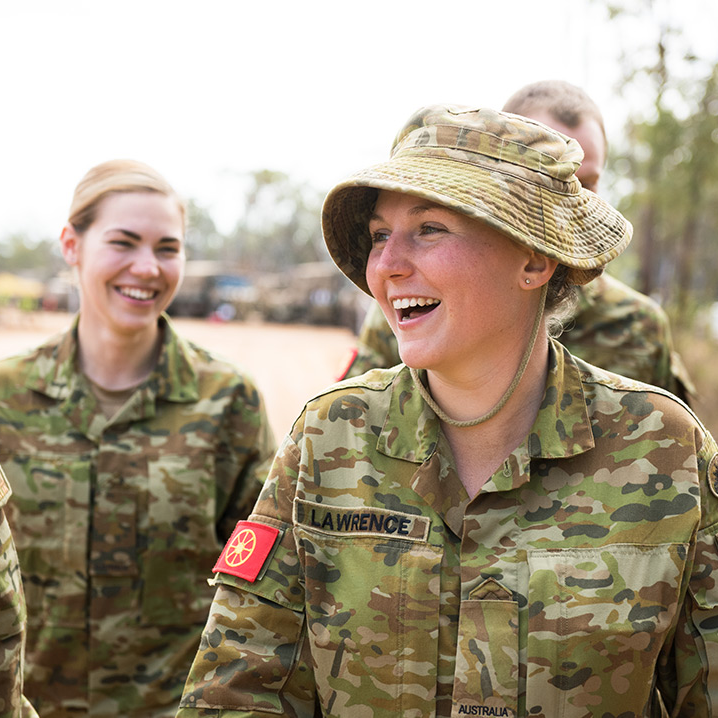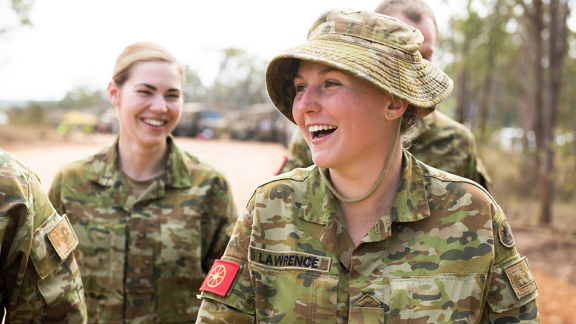 Choose from full-time or part-time roles
People who join the Navy, Army or Air Force, are commonly expected to work on a full-time basis.

However, the ADF has flexible work arrangements available such as the ability to work from home, work from another location, or work part-time.

Full-time ADF members have the opportunity to seek approval to work part-time at various stages of their career.

For those seeking a part-time career, the Navy, Army and Air Force offer Defence Reserve Service. The ADF Total Workforce System (TWS) helps individuals to achieve the right balance between their personal commitments and service responsibilities.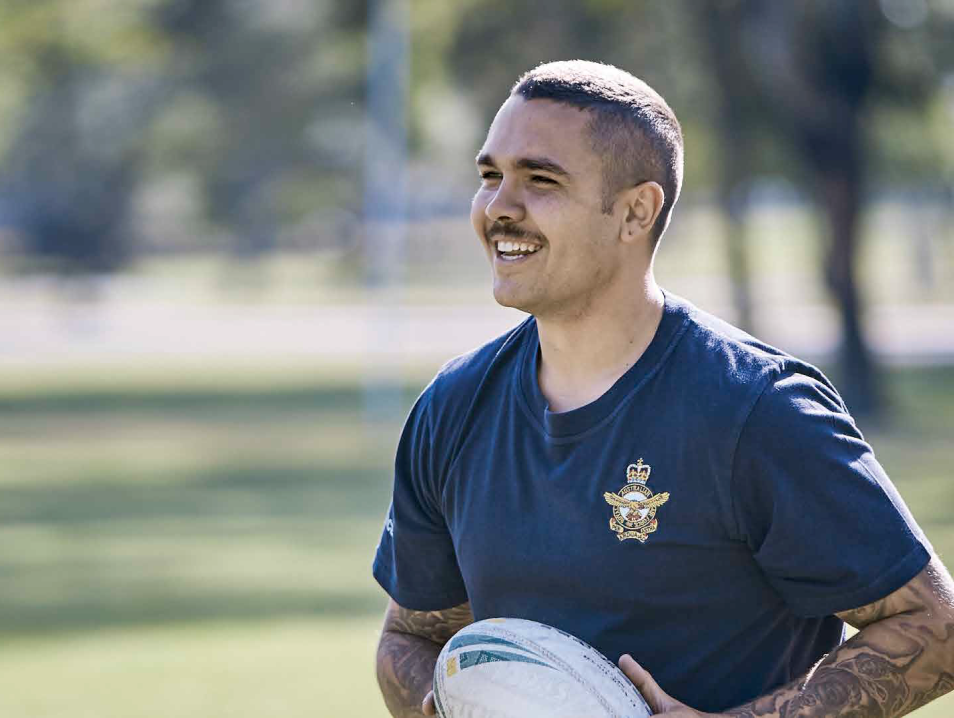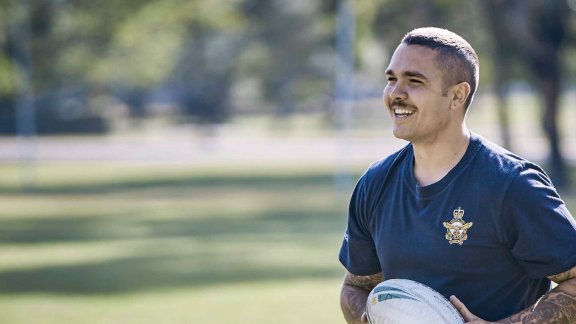 Time for study and sport
In the ADF, part of your working day is likely to involve some fitness training. Plus, in your spare time, you'll be able to use free on-base sport and fitness facilities, and even join club activities like rock climbing, water skiing and scuba diving.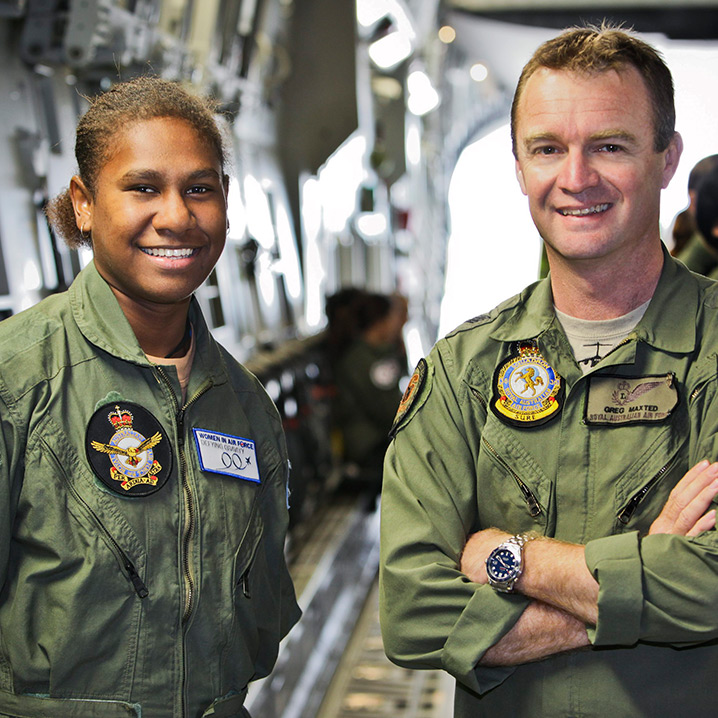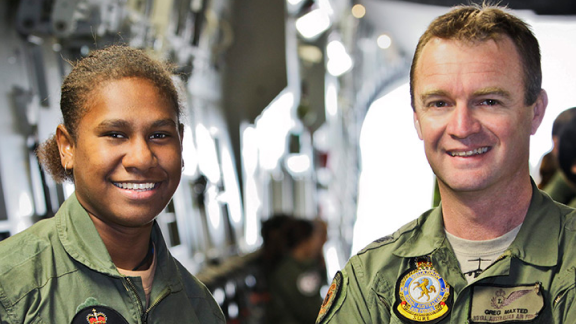 Enjoy days that are always different
Whether on base, on land or at sea, in some respects working for the ADF can be much like being employed in a comparable civilian role (if there is one). However, you are likely to enjoy far more variety, along with life-changing experiences such as assisting communities affected by conflict or natural disasters.

In the Navy, you'll be a member of a uniquely supportive community, travelling the world and exploring new cultures.

In the Army you'll take part in exercises in Australia and overseas, preparing you for your role at the forefront of response.

In the Air Force you could be working with cutting edge aero technology, managing cargo logistics or assisting with aeromedical evacuations anywhere in the world.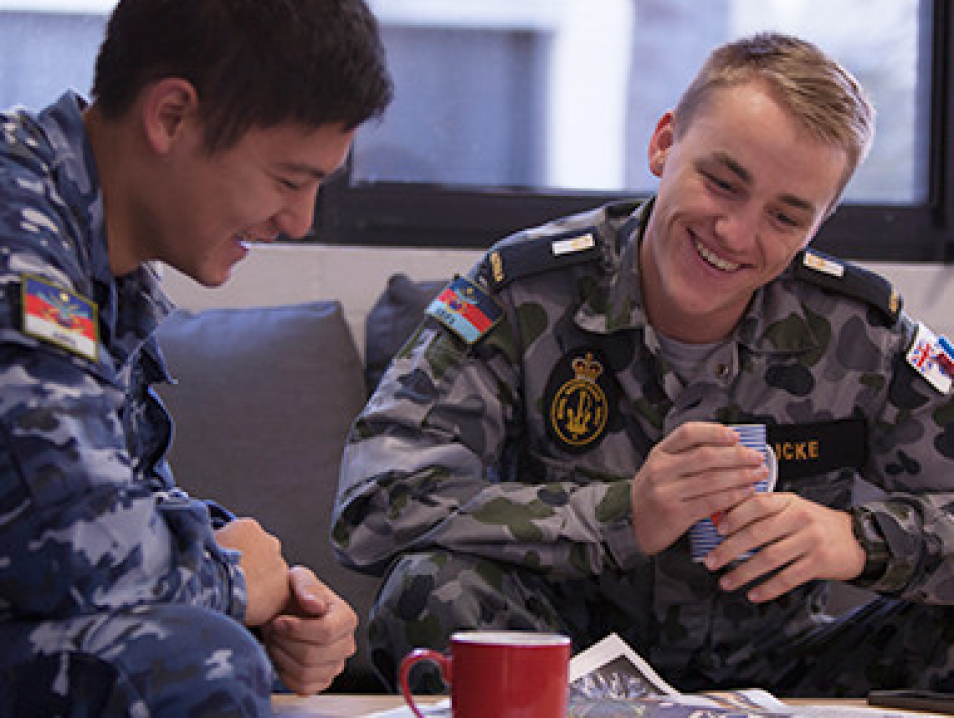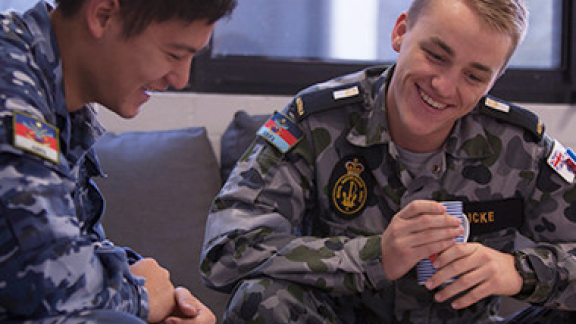 Live in comfort
ADF accommodation varies by service and role but you'll find it's always comfortable and practical, even if you're at sea.

During initial training you'll live on base, giving you the opportunity to bond with fellow recruits.

After that you may have the option to live on or off base, or rent or buy locally. Either way, accommodation is mostly subsidised.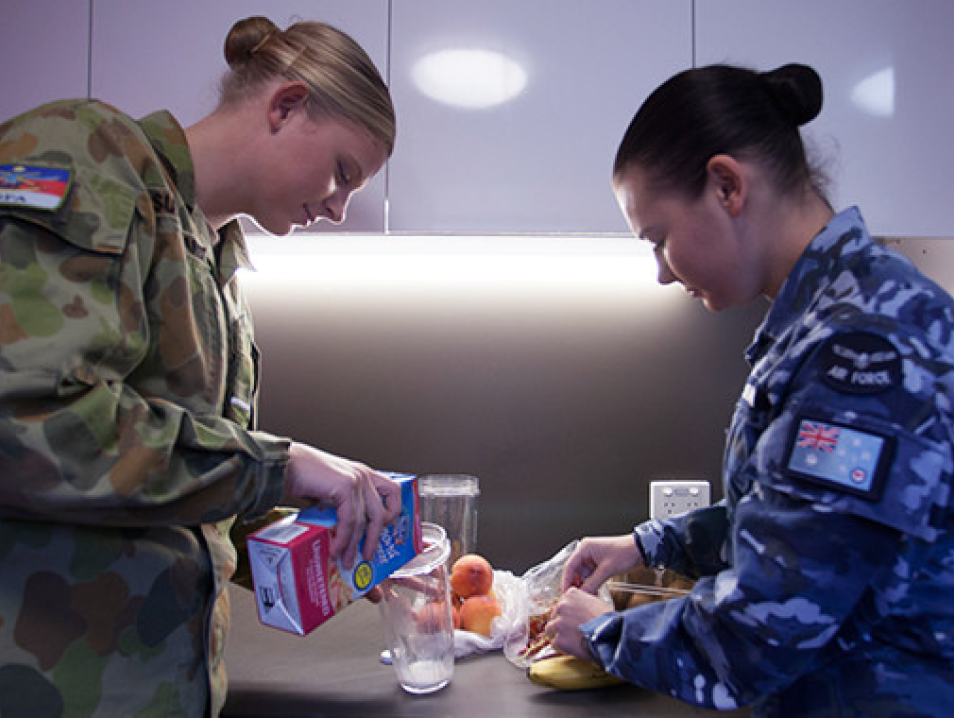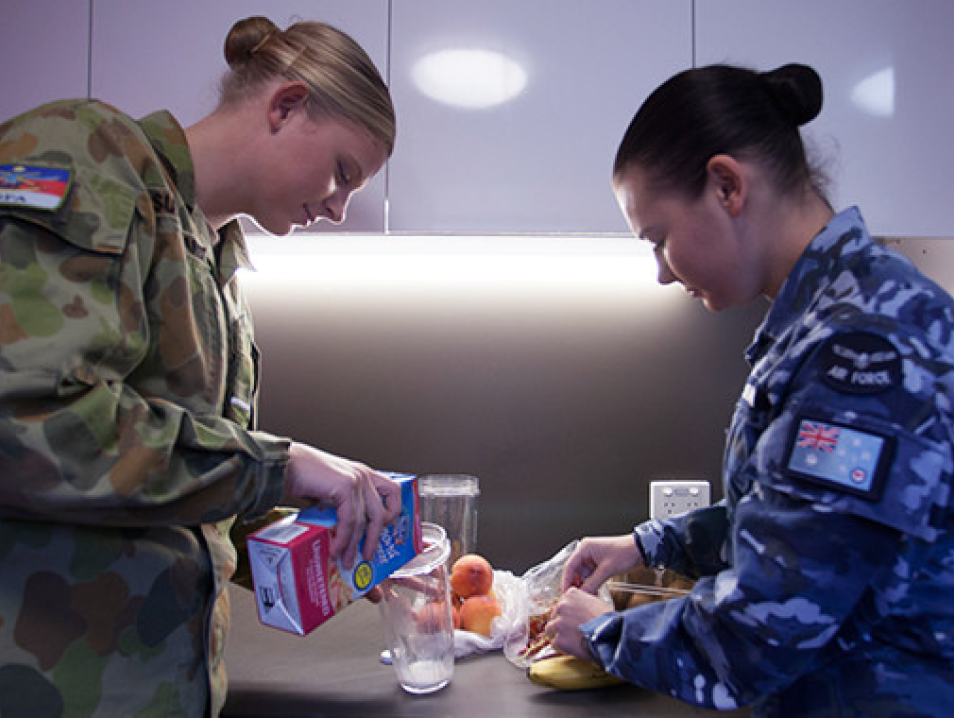 Eat well
Good food helps personnel perform at their peak, so the quality of the meals we serve is an ADF priority.

On base you'll have plenty of options to choose from, all prepared to the highest standards of nutrition and hygiene.

At sea and on exercises and deployments the choice may be more limited but you'll still enjoy great food and plenty of it.
---
Choose a service for more
Navy
Read about the rewards you'll enjoy
Army
Read about the rewards you'll enjoy
Air Force
Read about the rewards you'll enjoy