Receive service training while studying for your degree, earn a salary while learning, and graduate with a rewarding job and no HELP debt.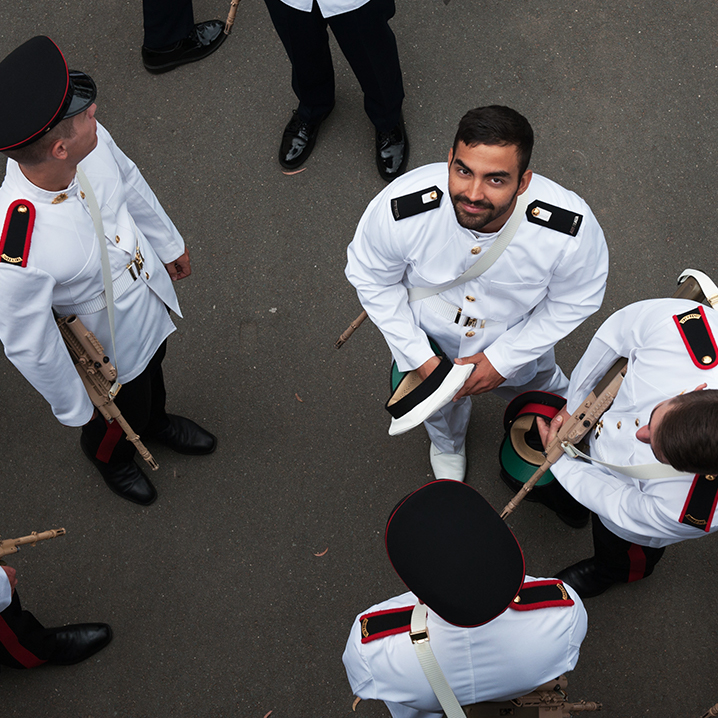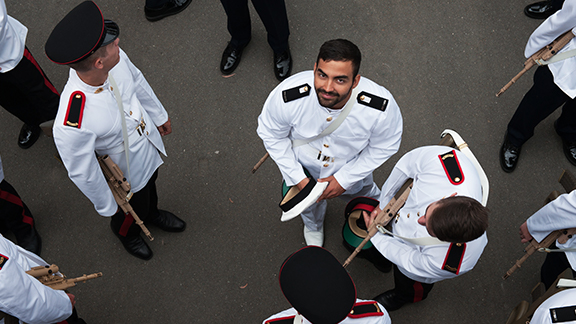 Learn to lead while taking a degree
Forged from a unique partnership between the ADF and the University of New South Wales, the Australian Defence Force Academy offers world-class education plus cutting edge military and leadership training.
On our Canberra campus, in addition to being expertly trained in the art of leadership and management, you'll undertake a degree in Arts, Business, Engineering, Science or Technology.
For more information on studying at ADFA, the degrees on offer as well as the ADF careers they lead to, read the ADFA brochure here .
Get an education that gives you more
Where else will you be paid to take a degree, have no uni fees, and walk straight into work on graduation? At ADFA you'll receive all this and more:
Experience a campus tour
Meet officer cadets and midshipmen and check out where they live, study, train and play.
Discover ADFA
Find out how ADFA combines military training with a university lifestyle.
Sports and extracurricular clubs - AFL
Sports and extracurricular clubs - Crossfit
Are you already studying at uni?
You could be eligible for a Defence University Sponsorship, having your remaining fees paid and receiving a salary as you complete your degree course at an accredited university.